If you're looking for a way to cool off this season in and around Scottsdale, you'll be happy to know that the area is home to a number of exhilarating water parks and more. The southwest is known for its family-friendly attractions, which you can enjoy with your loved ones all year long. When you're hoping to beat the heat for a day in the Sonoran Desert, make your way to one of these fun-filled parks to make new memories with your family.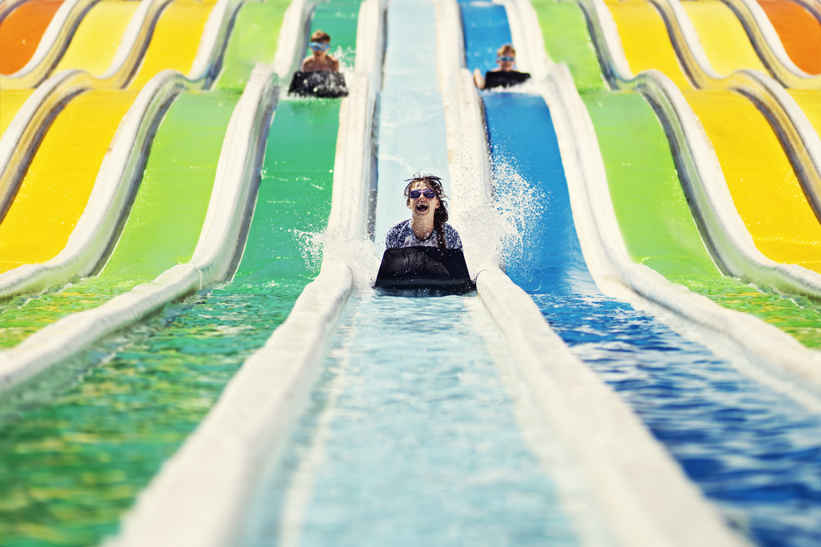 Enjoy these 5 refreshing water parks near Scottsdale, AZ year-round:
McDowell Mountain Ranch Fitness and Aquatic Center

The love of outdoor living in Scottsdale is one of the traits that make it an appealing place to live with your family. When you're searching for a place that offers swimming pools and other fitness opportunities, the McDowell Mountain Ranch Fitness and Aquatic Center offers skate parks and more for residents and visitors.

Big Surf Waterpark

Given that Wet 'n' Wild Phoenix isn't the only amusement park within a short commute from Scottsdale, you can also take your family to Big Surf Waterpark. Arizona residents can invest in season passes at this water park, which will help you avoid getting overheated during the warmest months and get your money's worth.

Chaparral Park

You might not always have the time and money to go to these large water parks when you're faced with the blazing heat, so consider spending some days at Chaparral Park. Because you can enjoy its parks and swimming pools, it's a charming place to take in your natural surroundings while staying cool near Scottsdale.

Golfland Sunsplash

For the days when you're looking to do more than spend time in the water, you can stop by Golfland Sunsplash for its amusement parks and mini golf course. You'll please every member of your family with a trip to this park, where your loved ones can ride waterslides, cruise down the lazy river and get some holes in one all day.

Wet 'n' Wild Phoenix

This amusement park is a fan favorite among residents and visitors alike in Phoenix and surrounding areas, as it's an accessible way to stay cool under under the hot desert sun. If you're planning to treat your family to an exciting day at a water park, Wet 'n' Wild Phoenix, which is a short drive away from Scottsdale, is the go-to place.
With over 300 days of sunshine every year in the southwestern part of the United States, it goes without saying that every family needs rejuvenating places to go and escape the heat. These 5 refreshing water parks near Scottsdale, AZ are great options when you're in the mood to spend a day under the glowing desert sun without raising your body temperature. Whether you're looking for an amusement park full of water rides or a local retreat with other outdoor activities, you have plenty of recreational options in and around Scottsdale.
I would be happy to answer any questions you may have about outdoor living in this part of Arizona, so please don't hesitate to contact me to learn more about life in Scottsdale today.