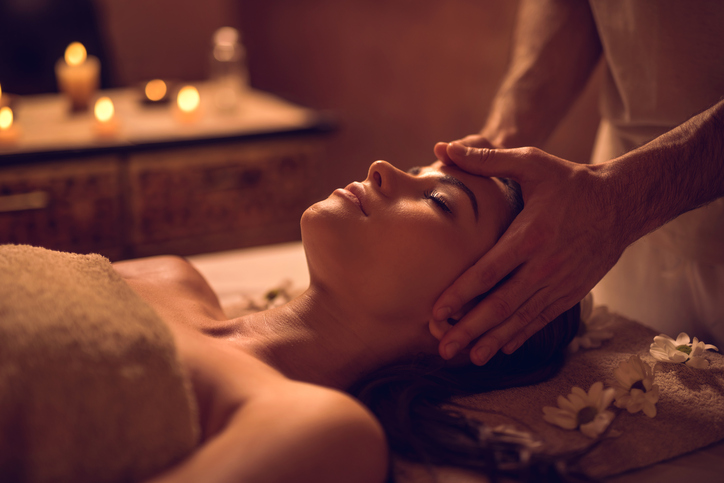 The hustle and bustle of daily life often lead to feelings of stress, low energy, and poor health. That's why it's always a good idea to treat your mind and body to a relaxing day at the spa.
Here are the best spas in Scottsdale for unwinding and rejuvenating:
Spa Avania
If you're looking for a holistic approach to health and wellness, head to Spa Avania at the Hyatt Regency Scottsdale Resort and Spa. It offers a one-of-a-kind spa experience through refreshing treatments, unparalleled services, and relaxing atmosphere. The amenities are above par, including 19 treatment rooms, a relaxation room, and a French Celtic mineral pool.

Guests are given the option to choose the body oil they'd like for their massage along with the kind of music they'd like to hear during treatments. Spa Avania offers a soothing stone massage with Himalayan salt stones and the classic Swedish massage. You'll be left feeling strong, invigorated, and ready for whatever life throws your way.

New Serenity Spa
At the New Serenity Spa, facials and skin care are part of the suite of services on offer, which include a wide variety of affordable massages and
facials for men and women.

Hailed by USA Today as the #1 spa in Scottsdale, the New Serenity Spa's
most popular spa treatment is the Serenity Facial, which uses a combination of facial treatments and facial massages. Their signature Serenity Massage involves long massage strokes, gentle pressure, and a calming head massage. The New Serenity Spa is located at 15609 North Hayden Road, Ste. 138.

La Vidorra Spa
Get the royal spa treatment at the La Vidorra Spa on North Scottsdale Road. Formerly known as the Jurlique Spa, this upscale health and wellness center at The Scott Resort & Spa provides high-quality treatments and a tranquil atmosphere.

Choose from among their many rejuvenating treatments and services such as signature facials, full-body massages, and classic manicures and pedicures. The La Vidorra Spa also has a number of fantastic amenities like resort pools, six treatment rooms, and fitness center.

Inspire Day Spa
This top-rated spa offers their signature Inspire massages and Inspire facials, which fully revitalizes and reenergizes your entire body. The waterfront location also gives you views of the calm waters of Lake Marguerite, adding to the spa's charm and ambiance.
Hawaiian Experience Spa
Located on East Via Linda, Ste. E, this privately owned spa provides unique Hawaiian-inspired massage treatments that are guaranteed to heal, relax, and hydrate your body. Their Coconut Sea Salt Lomi Lomi treatment is a signature and must-have body treatment. Two massage therapists will work on giving you a full body scrub and a traditional lomi lomi massage with warm coconut oil. Along with their massage rooms, The Hawaiian Experience Spa offers facial rooms, a couples massage room, and a complimentary tiki bar.
The unique spas in Scottsdale are just one of the things that make this Arizona city so amazing. Learn more about the real estate opportunities in Scottsdale, Arizona by calling Christy Mooney at 480.948.9450 or sending an email to christymooneyAZ(at)gmail(dotted)com.