Scottsdale, Arizona is an amazing place to grab a bite, especially if you're planning to splurge on your next dinner out. When you're looking for a spot to spend a little more money and enjoy a memorable meal, you can choose from an array of gourmet dining options in and around the city.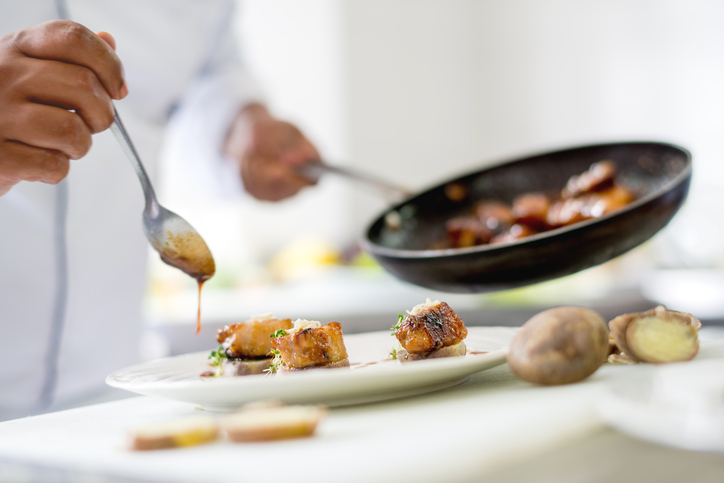 These local hotspots are perfect for celebrating a special occasion or simply treating your family or friends to a nice dinner, so decide on the kind of food you'd like to have next and feast your eyes on the menus from these local eateries.
Cafe Monarch

If you have a hankering for American food while you're in Scottsdale, stop by Cafe Monarch to experience the very best of the city's fine dining. This vegetarian friendly restaurant also provides vegan options, so it offers something for everyone in your party. When you're ready to dine in style, make a reservation at Cafe Monarch today.

Franco's Italian Cafe

Franco's Italian Cafe is a great spot to go when you're looking for something other than American food. Because it offers immaculate Italian dishes that will make your mouth water, you'll get a feel for European culture. You can count on a number of vegetarian and vegan options here too, making it a nice spot to spend the evening.

Deseo at Westin Kierland Resort and Spa

When you're craving something more than European food, tickle your taste buds with latin food from Deseo at the Westin Kierland Resort and Spa. This restaurant features both South and Central American food made to meet the highest standards. Given that you'll find all your favorite dishes on the menu, bring the whole family.

Eddie V's Prime Seafood

Eddie V's Prime Seafood is a popular place for locals who want to munch on American food while treating themselves to seafood. If you're aching for a taste of the sea, this restaurant will make you forget you're in the middle of the desert. You can order all of your favorite seafood dishes for a meal that's fresh and full of flavor.

Fogo de Chao Brazilian Steakhouse

For when you're in the mood for more food from South America, Fogo de Chao Brazilian Steakhouse will satisfy your appetite. Its cooks bring the best of Brazil to you and your guests, letting you try the new cuts all evening long. With the best meat you'll find the in the whole country, embrace your inner Brazilian during a night out.
These fan favorites are 5 of the best fine dining restaurants in Scottsdale, AZ, where you'll find amazing eats designed to please every member of your family. Whether you're new to Scottsdale, or you've been living in the city for a while, you can't call yourself a true local unless you've tried a couple of these exquisite places. You can choose from all types of food to satisfy any craving, so treat your friends or family to a night out on the town this season.
If you have any questions about fine dining in Scottsdale, Arizona, please don't hesitate to contact me to learn more about the available real estate, community and more here today.